Easily try Diffusion Stable on M1 MAC with custom model
Diffuson Stable has become an OSS, and it has become a hot topic that OSS is being democratized.
My home PC is an M1 MAC and not an Intel CPU, so I searched for something suitable for the M1 and found something called Diffusion Bee. It is easy to install and you can draw a picture in tens of seconds .
How to install Diffusion Bee
I will show you how to install Diffusion Bee.
Go to the Diffusin Bee website, download the dmg file and install it.
It's the same as using a normal application, so it's great because you can easily try it without creating a program.
Other than this software, I couldn't find any software or programs specialized for M1 at present.
Access the link below.
Click Download for macOS.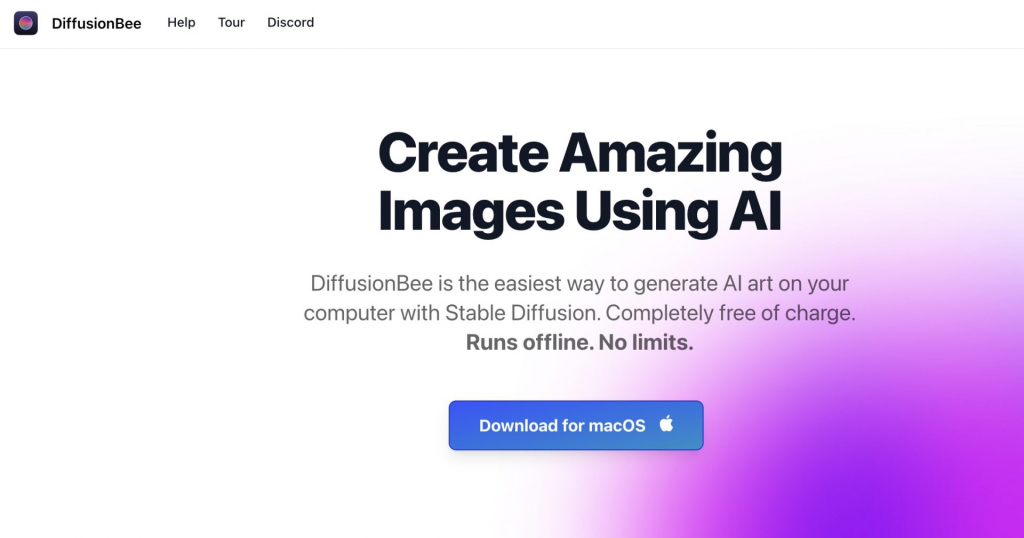 Click MacOS Apple Silicon to download the dmg file and install the downloaded file.

How to use Diffusion Bee
When you open the application, a screen for entering text will appear. Just enter the drawing spell you want to write here and click Generate to draw with the default model. I was blown away by how easy it was to try Diffusion Stable.
Even with Google Colabo, it took several minutes to draw with GPU, but with DiffusionBee of M1 MAC, I could draw a picture in tens of seconds.
Below, I drew a white dog on green.

The result is a picture like the one below. It's an original painting, a non-existent dog and place.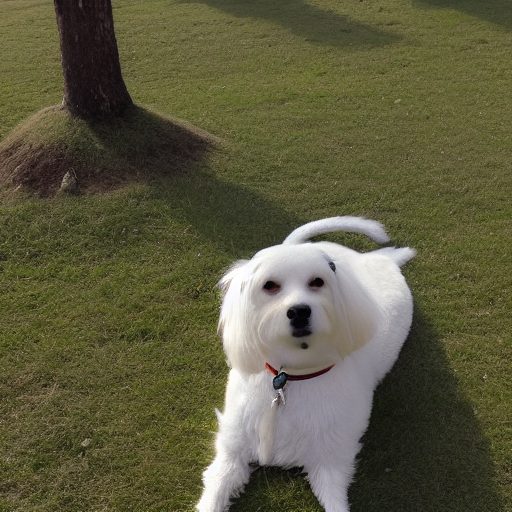 Diffusion Beeに新たなモデルを追加する方法
How to add a new model to Diffusion Bee
You can create your own models in Dream Booth or use non-default models. Here is a list of models that
are likely to be samples, so please refer to them. You can source the ckpt file and use any model you like.
In Diffusion Bee, click the three lines in the upper right and select Settings.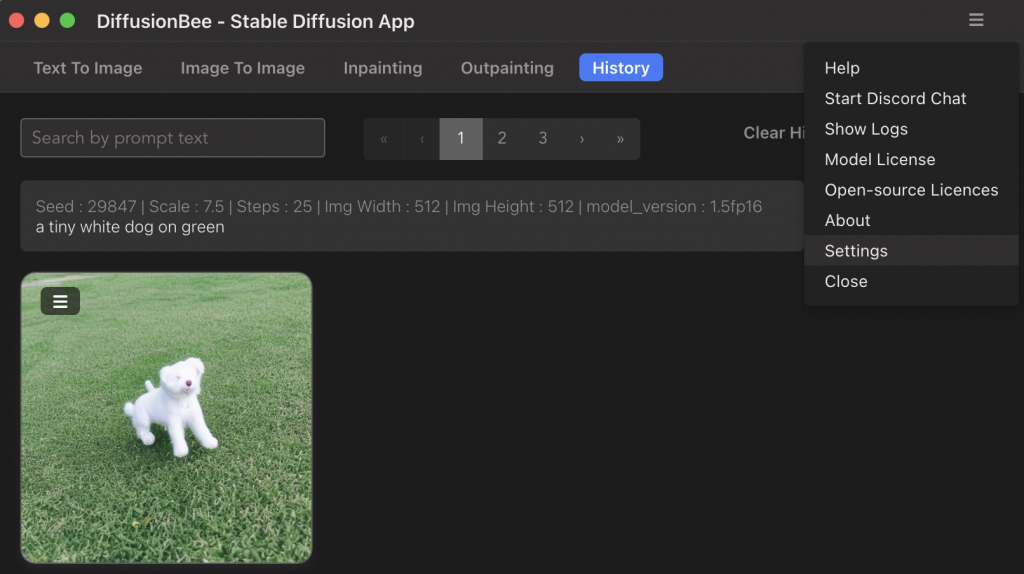 Under Custom Model, click Add New Model.
Click to select the previously downloaded ckpt file.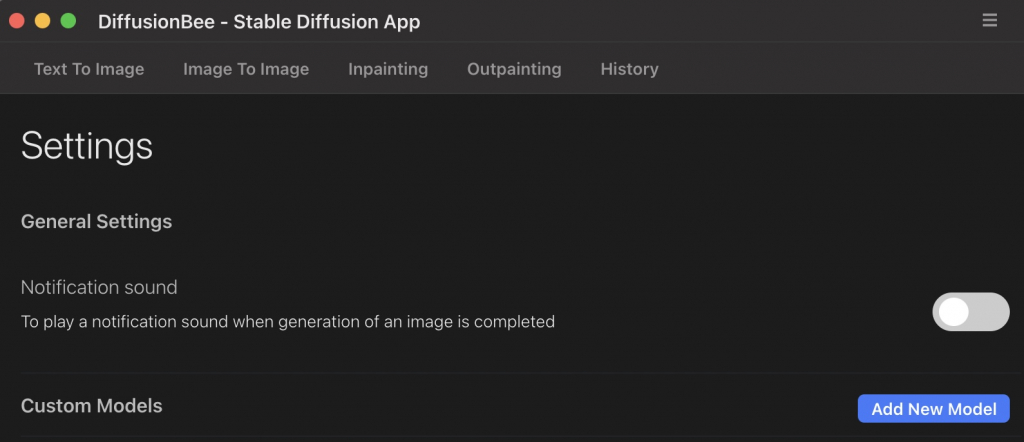 Once you have set the Custom Model, you can select the Custom Model from Options in Text To Image, etc. You can easily try various models, so your ideas will expand. With Image To Image, I feel that it is possible to develop services based on fixed words, and there is great potential for service development.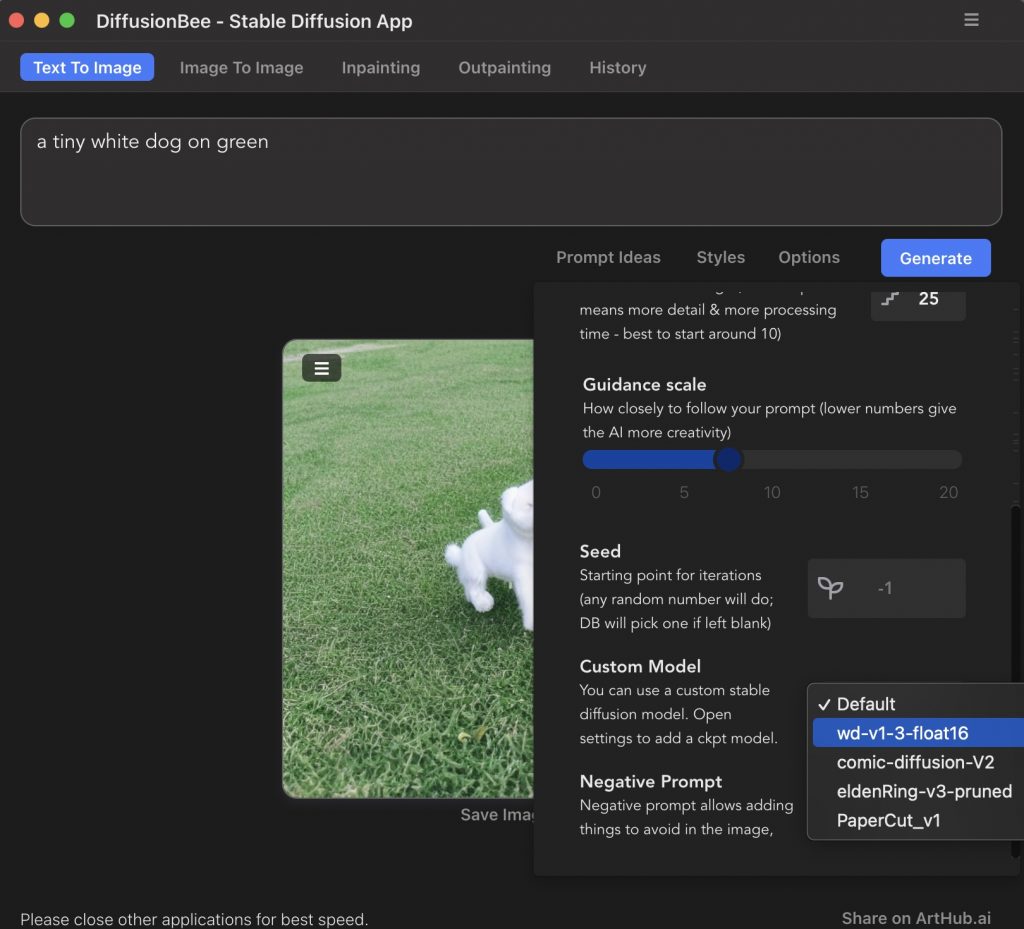 Finally
I introduced how to easily try Stable Diffusion on M1 MAC.
You can easily try it without writing a program, and the processing is fast and wonderful.
If you have a MAC, give it a try.
If you want to create an original model, you can use Dream Booth to create an original AI with about 10 photos.
---