Create a Language Change item in Menu.
I would like to show you how to create a Language item in the Menu to make your site multilingual. What I will show you is how to create a Language item with the same level of notation as the categories and allow you to select English or Japanese.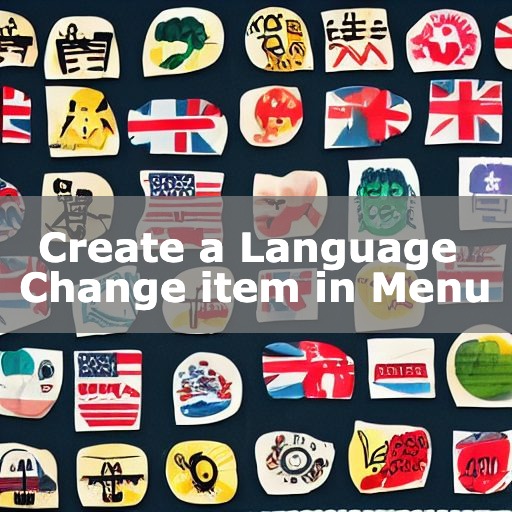 What we want to do
The idea is to be able to choose Japanese, English or other language conversion when selecting a WordPress menu item to set the language. What we want to do is simple, but not a standard feature of Bogo.

Configure settings from Menu
Select Menu from Appearance.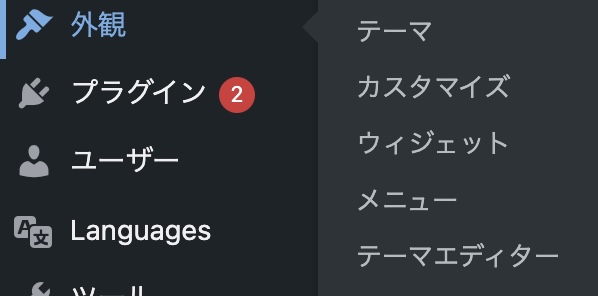 Select the menu and you will see that you can add fixed pages and custom links.
In the custom links, create a Language, and Japanese and English with Language as the parent.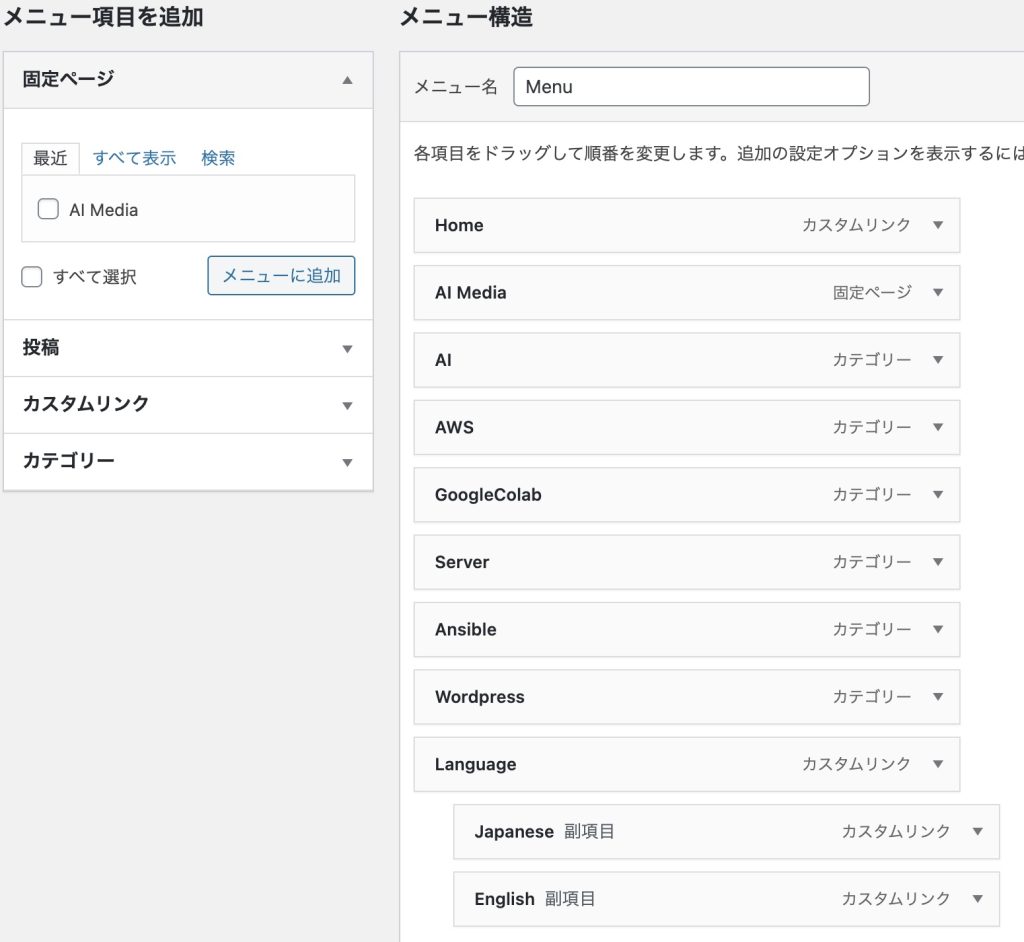 When you create the menu, you can create the menu structure. Under Language, put the URL for the Japanese top page in Japanese and the URL for the English top page in English. This will create a Language item in the menu and allow you to select Japanese/English.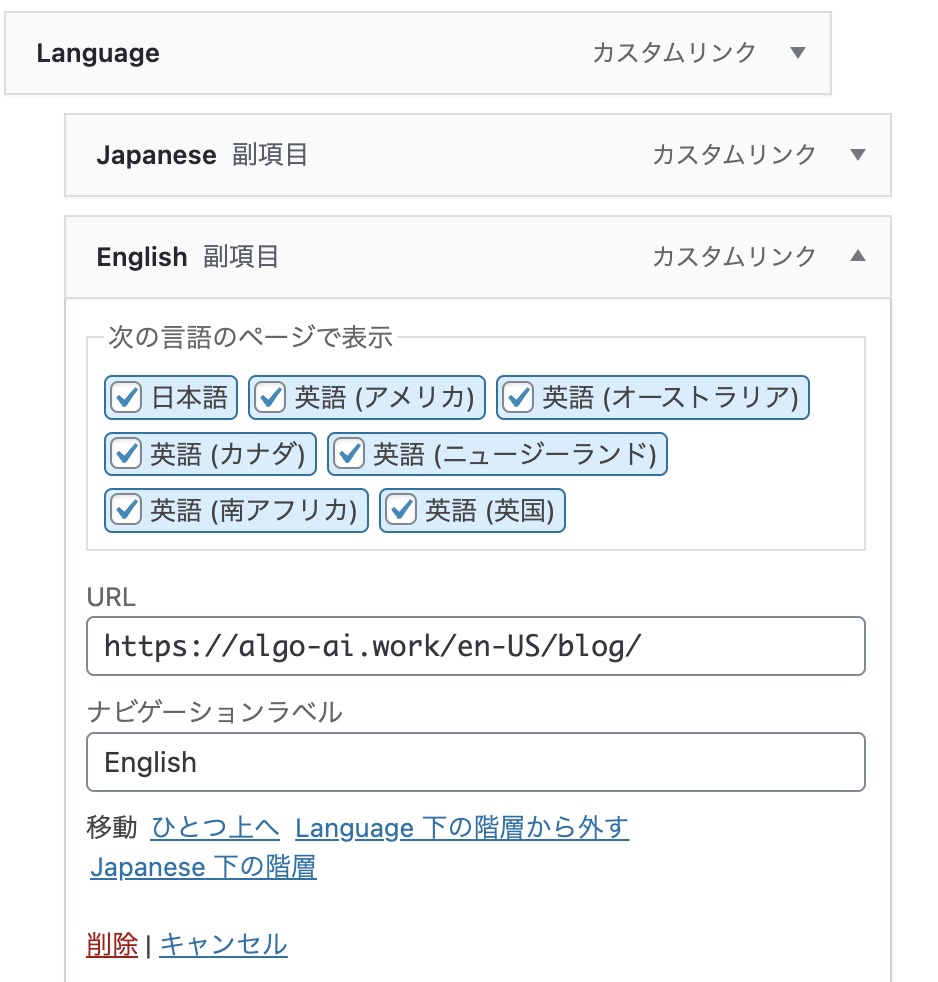 Conclusion
We introduced the method of creating a Language item in Menu to achieve a multilingual site. We decided to take this approach because we thought it was redundant information to allow language settings using a person frame on the page.
Follow us on Twitter if you like.
---